Sale!
6×4 Galvanized Fully Welded Heavy Duty Single Axle Box Trailer For Sale Melbourne
Price 


 $1,399 with 600mm cage


$1,199 without cage
(Onsite Registration Available)
6 month interest free finance now available

Product Description
Features
Hot Dipped Galvanised (Rust Free) – ATM 750KG
Tilt Function with Locking Pins
13″ Brand New Sunraysia Rims and Light Truck Tyres
Front and Rear Fold Down Gates
Tie Down Rails On Sides
2.5mm Hot Dipped Galvanized Checker Plate Floor
Step Up Platform on top of the Wheel Guards
1500mm Extra Long Draw Bar
Free Swing up Jockey Wheel
ADR Standard Heavy Duty Chain & Load Rated Shackle
Flat 7 Pin Plug
Options
600mm Removable Cage – $200
900mm Removable Cage – $300
Canvas Cover for 600mm cage $400
Canvas Cover for 900mm cage $420
Ramp 1.2m $280
Ramp 1.5m $320
13″ Spare Wheel – $85
Ring us now 9308 8876 for more information
or send us an enquiry sales@tpmtrailers.com.au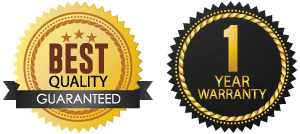 6×4 Trailers for Sale Melbourne
Are you in need of sturdy, reliable, and affordable vehicle trailers for either your home or business? Passionate about delivering the highest level of customer satisfaction available the knowledgeable team at TPM Trailers utilise innovative fabrication methods to deliver trailers of the highest quality. Thanks to our in-depth knowledge of the requirements of our customers we can build superior and durable 6×4 trailers for sale to private and commercial residents across Melbourne.
Intensely scrutinised for many mechanical or assemblage defects or issues during production the team at TPM Trailers place the highest premium on ensuring the safety of operators of our trailers. To find out more about how you can benefit from our 6×4 trailers for sale Melbourne customers can call us today.