Sale!
8×5 Box Trailer
Price
$1,750(with 600mm high cage)
$1,499 without cage
(Onsite Registration Available)
6 month interest free finance now available

Features
Hot Dipped Galvanised (Rust Free) – ATM 750KG
Tilt Function with Quick Release Locking Pins
14″ Brand New Sunraysia Rims and Light Truck Tyres
Reinforced Under Floor with Extra Support Beams
Front and Rear Fold Down Gates (Removable)
Tie Down Rails All Around
2.5mm Hot Dipped Galvanized Checker Plate Floor
Step Up Platform on top of the Wheel Guards
1500mm Extra Long Draw Bar
5 Leaf Slipper Springs
LED Tail Lights
Free Swing up Jockey Wheel
ADR Standard Heavy Duty Chain & Load Rated Shackle
Flat 7 Pin Plug
Options
600mm Removable Cage – $280
900mm Removable Cage – $380
Canvas Cover for 600mm cage $500
Canvas Cover for 900mm cage $550
Ramp 1.2m $320
Ramp 1.5m $380
14″ Spare Wheel – $120
Ladder Racks (Height Adjustable) – $330
Ring us now 03 9308 8876 for more information
or send us an enquiry sales@tpmtrailers.com.au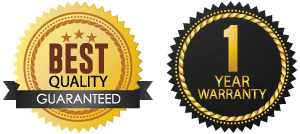 8X5 Trailer for Sale Melbourne
Committed to supplying customers domestic and commercial clients across Melbourne's metropolitan area and beyond with premium and durable vehicle trailers the skilled and passionate team at TPM Trailers excel at meeting the requirements of our customers. Undergoing rigorous inspection and testing our 8×5 trailers for sale are certified to travel on Melbourne roads without failure. All of our trailers have been tested to withstand heavy weights, beyond their listed weight capacity so that if they are slightly overloaded the integrity of the trailer will remain intact.
Perfect for a number of commercial and private uses, including transporting parts, components, appliances, and conducting removal services, our 8×5 trailers for sale are suited for Melbourne residents. To discuss your trailer needs and requirements with our team call us on 9308 8876 today.